OVERCOMING FEAR AND TORMENT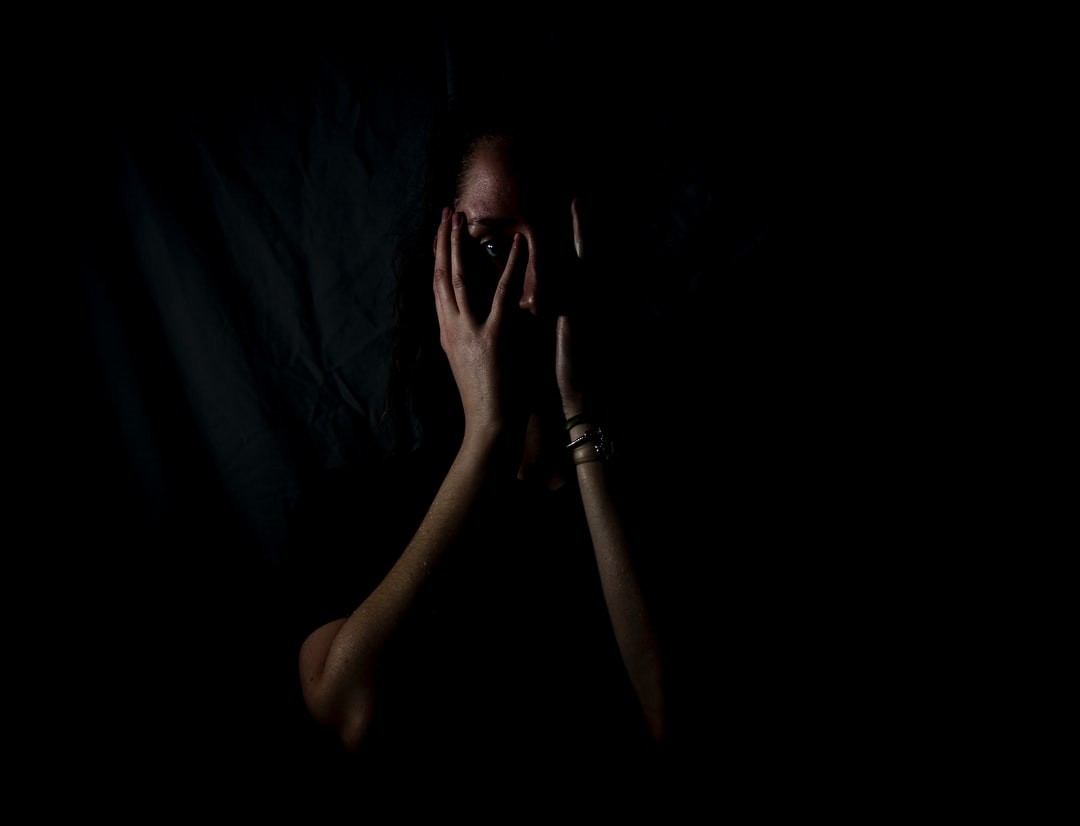 Everyone struggles with fear at one time or another in their lives. Fear can be normal, and a healthy way of showing our emotions in times of bad news.
In times of unexpected life events, fear can also be a w normal response to threats, dangers, or great losses.
The problem comes when fear rules our mind, emotions, and lives. Let's look at fear and where it comes from: Out of disobedience (sin), Adam and Eve struggled with fear in the Garden of Eden when God asked them, "where are You?" Adam and Eve hid  out of being afraid (fear) Genesis 3: 8-10, when they realized they were naked.
Out of disobedience and sin, came guilt, shame, hiding, and embarrassment. Fear gripped them and caused them to believe God would punish them. 
(I know I have felt like this many times out of great unrepented sin.)  1 JOHN 1:9 I came to a place of great repentance and sought God's mercy and forgiveness and God restored me to Himself). Thank You Father God!
God came to cover them in His love, care, and forgiveness. Isaiah 43:25 and God made a covering for them out of His unmeasurable love for them. (And God did the same for us by His only Son, Jesus dying on the cross with His blood). JOHN 3:16
Fear comes to set us apart from God and fear brings torment, doubt, punishment, and condemnation.
Fear is not of God but of the enemy (Satan) and the enemy knows areas to bring to you  and me . JOHN 10:10 "(the enemy comes to kill, steal, and destroy us").
God comes to give us covering of His Love, forgiveness, living word and blood to deliver us from the spirit of fear.   ISAIAH 41:10  1 John 4:18
We never have to fear God of punishment, or torment! God's Love will always overtake all fears!  2 Timothy 1:7 (no fear in God's Unconditional love for us). Even If it feels like punishment, God doesn't punish us, God corrects and disciplines us out of His abundant love for us. 2 Timothy 3:16   Hebrews 12:6 1 John 4:16
How fear gets into our mind or soul: It all starts with lies, deceptions, and wrong mindsets. The spirit of fear will give us wrong thoughts about who God is, who we are, who others are, or our circumstances and why our needs are not being met.
Here's how the spirit of fear was planted into me as a child and rooted deep into my soul and mind, making me believe I would have to face Satan one day before my life would take flight.
I buried the fear deep inside me, I knew it was there, but never brought it up, hoping it would go away.
One day the very thoughts and fears I had for many years showed up in my life: JOB 3:25 "what we fear will come upon us".  Here is how
Satan came to me 3 different times:
The first time as a mystic, alluring black woman in my salon. She came in like a whirlwind and sat in my chair (I'm a hairdresser and black).  I was standing behind her and she said take your greasy hands off me. Wow! She next ordered me to come in front of her and began to read my life.  She said, "Look at you, all bent over with weight from people," then she ordered me to make a fist, and said, "you make more money than the Governor, but have nothing to show for it!"  (She was right, made great finances, but they always fled).  Then she said. "You over give". Then she said, "I know you will not be able to do my hair the way I want! I said, let's see! She was right! No way could she have the hair she wanted and I told her!
She then commanded me to go outside with her and she began to pray over me, right then and there, The Holy Spirit of God said, "Denounce every word!" I did!  She ran back into the salon like she was going to make another appointment and flew out the door the same way she entered, in a whirlwind!
I knew when she left it was Satan, disguised as a woman. I said out loud, "Oh my God, Satan has come and sat in my chair"!  2 Corinthians 11:14 (Satan masquerades as light).
Well, the second time Satan showed up in my life was in another salon I owned. I went out to take my trash and I saw a man sitting at a table, outside a restaurant. I had just ministered to the owner of the restaurant, days before, to have faith God would help her and bring in new customers.
Well, I knew in my heart by the Holy Spirit it was a psychic. So, I went back into the salon and was working when the man/psychic entered my salon and came right to me, (5 other people were working with me) but he knew who I was.
Let me describe him to you, he was very attractive, thin, European looking, a cross between native from India and African American in skin tone, well dressed, hair pulled back in a low ponytail at the very nape. Yep! He looked good! (Both times they tried to allure me) That's how they appealed to me!
Now Satan said to me. "I see you have had great losses; I know how to fix it for you, do you want me to?"
I said, "why should I stop at the sun and moon when I know the maker personally!"
He said, "I'm not a psychic".  (Remember I knew he was when I first saw him, when I was taking my trash out!)
 I said, "Not saying you are or not!" He re-asked me the same exact question, and I gave him the same response.
He left and my temporary receptionist that day was my Administrator from my ministry, and she said, "Pastor Polly, he will return 2 more times." He returned with the exact same questions, but the second time he touched my hair on my nape, and said, "I love your kitchens."  This is a term, we blacks call the type of hair at the nape of our neck.  I saw him touch my nape from the mirror I was working in front of, but could not feel anything. (Spirits have no human touch).  Then he left for the second time. 
Now the third time he came he had the exact same questions, but after my same response, he said an interesting thing: "I can tell God loves you and you love God!" In other words, God, had a hedge of protection around me. Job 1:10 Praise our God! He left with me believing it was all over as my receptionist has said!
Well,  a couple of days later, in the late evening, I was sitting alone at my desk balancing tickets from the day. I felt his presence at my front door and when I looked up, he was totally all black! but in human form!
"Oh, my God," I said.  As I got up to see where he went, the door to the entrance of the building slammed so hard I was surprised the door was still hanging.(But I never took the time to look at the door).
The spirit of fear came upon me and overwhelmed me! Right then and there I said, "God I need someone to pray for me. Kitsy (a friend from the Ministry) came to my heart. I said  to  God "She is a flight attendant and I need someone now"! Well, I called anyway, she answered and prayed over me until the spirit of fear left me! PRAISE OUR GOD! (She used the authority God has given us). Matthew 28: 18     Luke 10:19
Couple of things I learned here:
When God gives us directions just follow them, don't try to analyze with our minds. (Delay can cause us great harm).  God say's Move! Move!
The next point,  take note when God reveals something to you. For  example: when I heard the door slam so hard, I never looked to see if it was barely hanging on, until my son stopped by. He was on the way out and grabbed the door handle and the big glass door came down on him. Fortunately,  he is a big guy and could hold it up, otherwise, he would have been hurt. (Satan set this trap for him) but God knew and had a hedge of protection around him! PRAISE OUR GOD!  PSALM 34: 7-9
Remember the very thing I had in my soul and heart for years showed up, but God used these examples  to remind me how great His love, care and power is over all things, even  Satan. God is All Sovereign, All- Powerful, Supreme Power and Authority!  COLOSSIANS 1:16    ISAIAH 44:6
The enemy will lie to you in ways you believe are true, but greater is God and His love and truth for you and me.   PSALM 46: 1-3 (God is our Refuge and Strength).
When fear comes,  here are 7 ways to "Overcome Fear and Torment":
Pray: Psalm 34: 4 God heal me from all fear, torment and doubt in Jesus's name and reveal your truth. Psalm 54:4 God is my helper and healer.
Know in your heart you can always trust God's love and care for you to reveal His truth and bring healing.  Psalm 56: 3-4
Remind yourself how much God loves and cares for you and how God will deliver you from all fears. Seek God's peace: John 14:27    Joshua 1:9 (don't fear). God is with you and for you!
Secure your mind and thoughts in who God is and bind the spirit of lies, deceptions and fear in Jesus name. Matthew 18:18 (Take authority over lies and deceptions). Luke 10:19
Seek Godly counsel with Your pastor or Godly counsel in prayer and power of agreement for God's revelation of truth in Jesus's Name.   Matthew 18:19
Know in your heart, God will reveal His truth to you and set you free (Cover yourself in God's love and care) Expect God to answer: (Call on God and He will answer). Jeremiah 33:3 (God will rescue you) Isaiah 46:4 and fight for you!  Exodus 14:14
Whom God sets free is free! John 8:36 You are Free! Now seal every crack with the Blood of Christ and never to return in Jesus's name.
Lord resurrect the good things I missed and that you have called me to have in Jesus's Name.  Joel 2: 25
(Example how to pray: Father God in Jesus's name I seal (close) every opening, and crack the enemy used to enter my life or that I have allowed. With your blood and living word, In Jesus's Name. Amen!
For prayer, call: (303) 744 2122

Co-Authors:
Pastor Polly Sanders-Peterson
Minister Grace Bejarano